Ventilation System Installation
Successful ventilation requires constant air changes within any given area. Vital to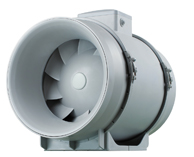 the comfort of people and to the efficiency of some processes, it's no longer a question of just opening a window, especially if you want to maintain indoor air quality whilst ensuring the air conditioning or heating systems are used cost effectively.
TECNICOOL can provide the ideal solution to ventilation problems for all types of commercial environments including offices, retail outlets, restaurants, leisure facilities and industrial premises by offering energy efficient, reliable and user friendly systems.
Statutory ventilation requirements can be met by the installation of a filtered fresh air supply, tempered by heating in the winter months. Combined with extract ventilation to provide the optimum number of air changes to ensure the internal atmosphere is always fresh.
For commercial or industrial processes, extract ventilation can be applied to combat excess heat, humidity, odours and dust. With the minimum of disruption, TECNICOOL will install your new ventilation system at a time to suit your business.
Air Conditioning Services & Systems
TECNICOOL can plan, design, install and maintain efficient and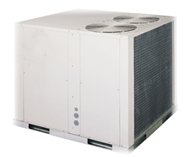 economical air conditioning for all types of environments, with a wide range of air conditioning equipment designed to meet your specific requirements.

Different brands of Air conditioning systems are available in a wide range of modern stylish designs to harmonise with any interior décor.

All air conditioning systems are supplied with a 1-year PAN AFRICA manufacturers' warranty subject to having the systems maintained in accordance with the manufacturer's recommendations
Types of Air-conditioning Equipment (few)
FLOOR STANDING AIR CONDITIONING SYSTEM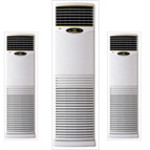 Floor air conditioning units are ideal for installation in rooms where wall space is at a premium. The floor system is compact and can be installed almost anywhere within a room. It has a modern, space saving outlook and can be easily operated from an infrared or wired remote control.
(VRF) AIR CONDITIONING SYSTEMS
Variable Refrigerant flow (vrf) is a type of air conditioning system consisting of anywhere up to 64 indoor units connected to one outdoor condensing unit. The refrigerant flow is varied by using either an inverter controlled variable speed compressor, or multiple compressors of varying capacity to respond to changes in the cooling or heating requirement. VRF systems are suitable for offices, restaurants, hotels, theatres, hospitals, universities and industrial buildings among others. They are highly versatile and come with a variety of indoor units to suit your needs.
There are two types of VRF air conditioning systems
Two-pipe systems, usually applied to open-plan areas, retail stores or offices, which requires heating or cooling during the same operational periods. Three-pipe systems, where there is a requirement for some areas to be cooled and others heated. An advanced controller enables switching between heating and cooling in two-pipe systems and in 3-pipe systems it manages the indoor units to operate independently in heating or cooling mode. The three-pipe systems offers great energy savings when you require heating and cooling in different areas.